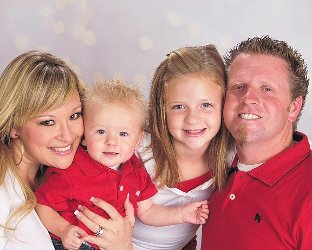 Powder1 originally opened in 2003 and was bought by Chris Reaves in February of 2007. Since his takeover, Chris has focused mainly on customer service and quick turnaround times with a high quality product. This family owned and operated business strives to make the customer feel comfortable with the product they are receiving. We provide sandblasting, powder coating and ceramic coating services. Along with our metal products, glass etching and wood etching are done with our sandblasting material. Polishing and chroming are also available through Powder1.

Powder1 takes pride in our customer relationships because each job is just as important as the last. We have an excellent reputation in the San Diego area not only with our customers but with other powder coating companies and we intend to keep it that way.

Powder1 also gives back to community organizations such as the Make a Wish Foundation, Cactus Park D&R BMX kids Racing team, and other charities. Contact Chris Reaves for further information on charity donations.

We cater to both walk-ins and appointments. Quotes can be given over the phone or by email, but in person is the most efficient. We look forward to being of service to you in the future and are always willing to answer any questions you may have. Come on in and let us prove our dedication to you, our customer.